TRANSNATIONAL GROUP | SRI LANKA 
Pronto Lanka
Pronto Lanka (Private) Limited was incorporated on 4th September 1987 under the provision of a logistics support system that facilitates the transfer of time-sensitive articles including cheques, computer tapes, diskettes, computer reports and any other article. These articles are processed through a central clearing system before our courier services can fulfill critical and time-sensitive commercial and banking deliveries. Pronto Lanka today dominates the entire field of domestic courier services in Sri Lanka.

Dedication towards delivering top-tier customer service, we tailor our services to the unique requirements of each client. We stand by our speed, security, reliability, and accountability in the services afforded to our customers.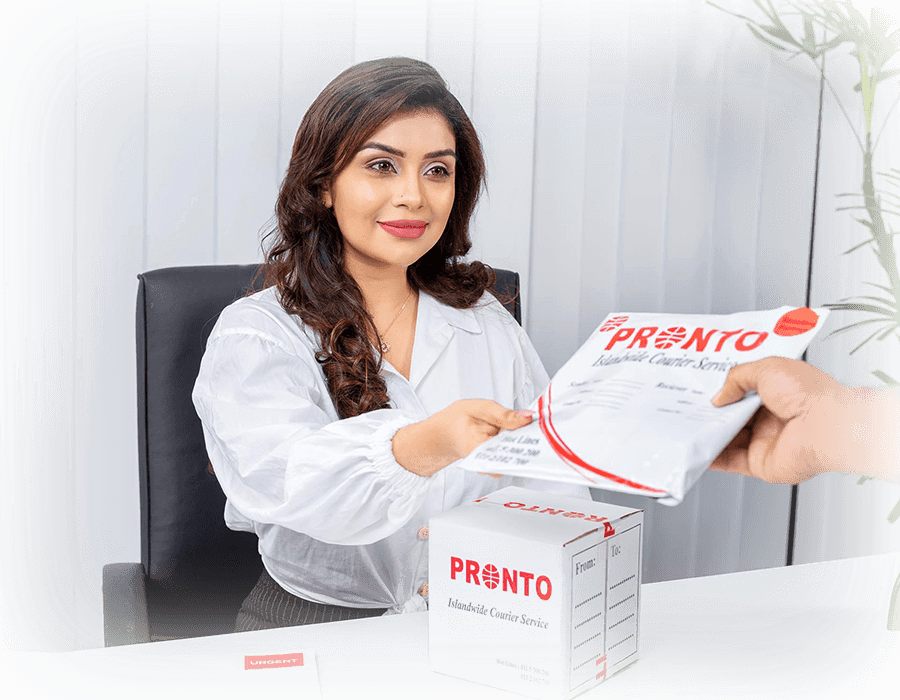 Solution Offerings
Pronto Lanka provides following services to cater to all the logistic requirements of the customers effectively and efficiently.
We provide operational excellence in…
Fulfilling domestic deliveries within 24 hours to your doorstep through our vast island-wide network.

Providing customers with full visibility over their packages through our tracking system.

Providing logistics solutions and support services for time-sensitive documents in the banking industry.

Strong customer service with a team of over 750 proficient operational staff.

Guaranteeing customer confidence with our large fleet of motorcycles that are dedicated towards expediting fulfillment orders and deliveries.
Corporate Clients